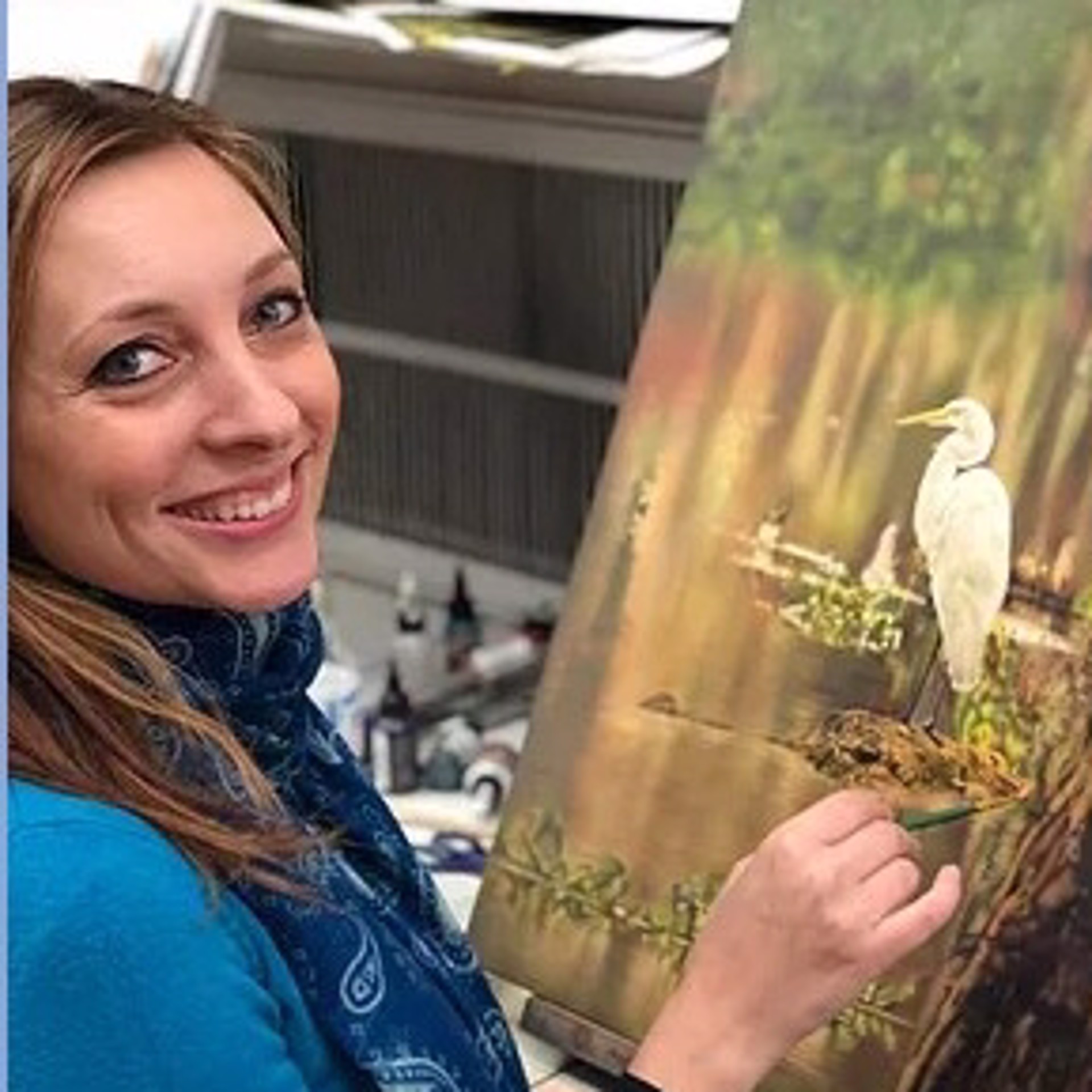 Hailing from southern Italy, Belviso creates works of art in oil, acrylic and airbrush in styles ranging from photorealism to impressionism. Immediately after obtaining her degree in fine art in 1979, Belviso began what became 10 years of study with maestro Giuseppe "Peppino" Signorile of the Bottega d'Arte G.De Nittis in Bari, Italy. This program of study allowed her to explore multiple painting techniques and deepen her skills.
"It was such a blessing for me to know my maestro Giuseppe "Peppino" Signorile. He dedicated his entire life to art, traveling around the world and meeting famous Italian artists such as Picasso, Renato Guttuso and many others. He is known for his poetic paintings; beautiful landscapes which have been displayed in many different places in the world including Nuremberg, Prague, Montenegro, Germany and Italy. He was the last artist in my own city to have a "bottega", a studio in the style of the old Florentine studios in the Renaissance where artists studied with the maestro and experimented with different techniques of painting, sculpting, making mosaics, and gold leafing." – Silvia Belviso
Belviso continued her painting career in Florence, then Rome where she was also an instructor and curator of Italian art exhibitions. Since 2014 she has perfected her talent in hyper-realism at the internationally renowned Blair School of Realism where she also is a visiting assistant to the director and artist Dru Blair. Among the many exhibitions she has been invited to participate, a few prominent ones were the Collective exhibition at the Art Gallery of Philadelphia, 2014; the Solo exhibition "Out of Sight, Out of Mind" - Leonardo Da Vinci Art Alliance - Philadelphia in 2013 and the Culture + Legalita = Liberta, Art against the Mafia, Naples in 2012.
Read More